For some people, getting breathing treatments can be a literal lifesaver in a time of need. If you are suffering from a medical condition that is inhibiting your ability to breathe, our breathing treatment could help prevent extensive health problems. Breathing treatments use one of several different methods to improve breathing and heal the respiratory system.
Breathing treatments are available at MedOne Urgent Care at St. Augustine in St. Augustine and the surrounding area. It can be scary when you are having a hard time getting oxygen to your body. There is no reason you should have to face these challenges without professional help. At our medical center, you can get the relief you are looking for and overcome these problems with breathing treatments.
Call us today at 904-436-1553 if you cannot breathe easily and need a solution to respiratory conditions.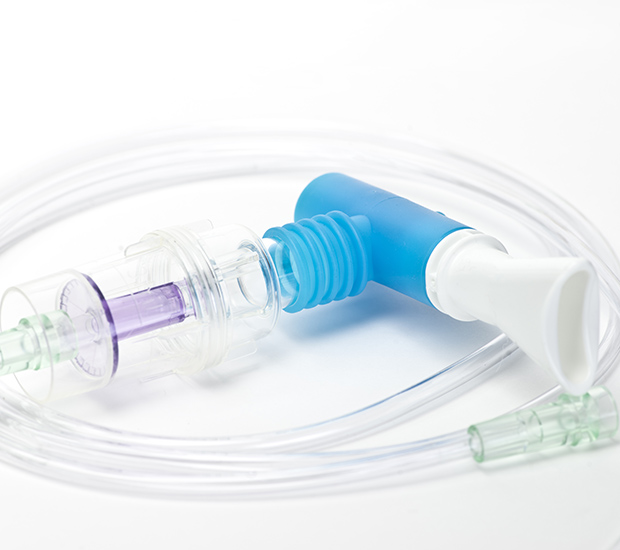 The Functions of Breathing Treatments
When a patient complains about an inability to breathe normally, our Dr. Edward Lucas can prescribe medication. The drugs fight infections that block the airway or damage any part of the respiratory system. These treatments can also remove mucus and open up portions of airways. These actions can improve breathing function.
The patient will usually use an inhaler or nebulizer to take the drug into their body. Fortunately, the medication is going directly into the lungs so that regular breathing can start almost immediately. There is also a method that takes place in our urgent care. This breathing treatment will involve the patient using an inhaler-style device to breathe in the necessary medication.
Getting Proper Help
Infrequent breathing difficulty may arouse some concern in a person. However, an isolated incident should not cause panic. Still, patients should visit MedOne Urgent Care at St. Augustine to consult our urgent care staff when these problems arise frequently and persist. Our team can evaluate the patient and diagnose any conditions that are hindering the respiratory process.
People need to know when to call a physician and seek breathing treatments. Situations that require proper breathing treatment, include:
Worsening breathing conditions
Lack of positive response to the medication
Allergic reactions
Frequent coughing or buildup
Shortness of breath, especially during light or moderate exercise
Reasons to Seek Treatment
While being out of breath after exercising is normal, difficulty breathing is another issue entirely. Regardless of the cause, it is crucial to seek professional breathing treatment when the issues persist. The longer a patient avoids treatment, the worse it can get. The first step is to have the individual with the breathing issue sit down and stop doing whatever activity was causing the difficulty.
If the person is experiencing breathing difficulties without knowing the cause, they still need to sit down and try to catch their breath. If the difficulty continues, then seek immediate medical care. Call us at 904-436-1553 for advice on how to proceed. If the patient is choking or experiencing immense difficulty breathing, call 911.
Significant asthma attacks that do not improve with the use of an inhaler or nebulizer require urgent care. Anaphylaxis is always a reason to go to the emergency room. Sometimes, the patient should also get more timely care. The sooner a patient can get help, the higher chance this person has of surviving and putting an end to the respiratory problem.
What our team can do for patients
Every patient has different needs. At MedOne Urgent Care at St. Augustine, we will assess each person individually and determine appropriate breathing treatments. Our physician will examine the patient and review the health history. The medical professional will monitor breathing patterns and may diagnose a condition such as COPD or asthma.
The doctor may perform a treatment in the office to provide relief. It is also likely that the physician will send the patient home with treatment. There will be a series of follow-up visits, depending on the type of condition the person has and how severe it is.
Types of Treatments
Bronchodilators are among the most common breathing treatments. Our team will often recommend these to patients. This treatment can help with asthma and COPD. Patients introduce the drug by using an inhaler. It relaxes the muscles and opens the bronchi and bronchioles.
Corticosteroids can reduce inflammation that allergies cause. Though an inhaler can administer many of these drugs, patients sometimes take the medication orally or intravenously. Antimicrobial medicines are another option that MedOne Urgent Care at St. Augustine may suggest to the person.
Call Us Today
You may initially shrug off breathing problems and attribute them to being out of shape or feeling ill. If these issues continue, it is vital that you call us at 904-436-1553 to set up a time when you can meet with our team. Medical emergencies can arise from breathing difficulties. However, if you can catch the condition because it gets worse, you give yourself a better chance of overcoming it.
Live your life each day in St. Augustine with the peace of mind that you can breathe easily and normally by seeking the proper medical treatment. Good respiratory health can help you stay active and attain the health and wellness goals you have set.