At MedOne Urgent Care at St. Augustine, our team takes the time to properly examine patients and determine the most effective treatment option. From the moment patients walk in the door to any follow-up appointments, we will provide the necessary care and treatment. Our goal is to help patients receive the care they need when they need it.
Even common visits are important for one's overall health. Patients who are struggling with cold or flu-like symptoms may need more than just rest and over-the-counter medication. In some cases, professional expertise can give patients a better chance at a faster and easier recovery process. The first step is to visit us and receive the urgent care you need.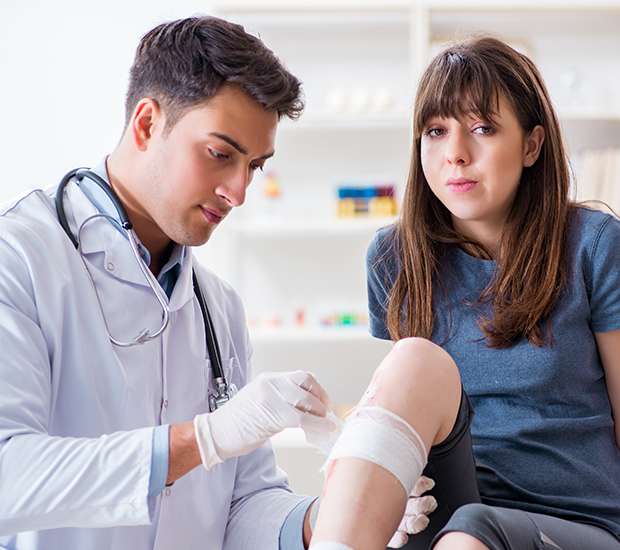 More Effective than Store-Bought Options
While it can be effective to treat a variety of common illnesses with rest and store-bought medication, it will not always be effective. Many store-bought medications do not treat the source of the condition and only numb the symptoms. Other medications will only provide temporary relief.
We provide treatment for conditions, such as:
Cold and flu
Minor injuries
Sore/Strep throat
Pink eye
Ear infection
UTI
These are only a few of the conditions we help to treat during common visits. When a patient has the flu or a cold that does not seem to go away, getting worse over time, visiting a medical professional is the next best step. In many cases, a primary care provider will have a busy schedule and not have any openings in the schedule for several weeks or even a month.
Instead of having to wait or shuffle one's schedule around, we can provide urgent care when the patient needs it. We accept walk-ins and provide professional treatment for these conditions. We can provide professional treatment without the need for the patient to call ahead.
Types of Treatment
For the treatment process, we will examine the patient and review the patient's medical history. Once we have a clear idea of what the patient is struggling with, we will develop a treatment. For instance, if we have a patient who is suffering from sinus pressure and pain, along with a persistent sore throat or a cough, we may recommend an anti-viral drug if it is early enough in the illness.
We may also recommend an IV drip, respiratory treatment or other in-office options to treat the patient. Patients who are suffering from pink eye may require specific medications and rest. By visiting us, we can measure the extent of the condition and recommend the most effective treatment. Far too often, people will waste money on various over-the-counter remedies and find that none of them work.
While pink eye may not be too severe, it can greatly hinder one's ability to see clearly and function normally. We can help to relieve symptoms and provide advice on how to continue through the recovery. By visiting us, we can help find the treatment for your needs and help you begin the path toward recovery. If you need treatment or are unsure about how to treat your illness, visit us today.