If you have children, you need pediatric services to help with their wellness and health needs. At every stage of childhood and adolescence, your children will face different challenges. Our physician, Dr. Edward Lucas, has the knowledge and training to provide regular checkups as well as treat illnesses, accidents and diseases. Pediatric services are the full range of medical care and services for children from birth to age 18.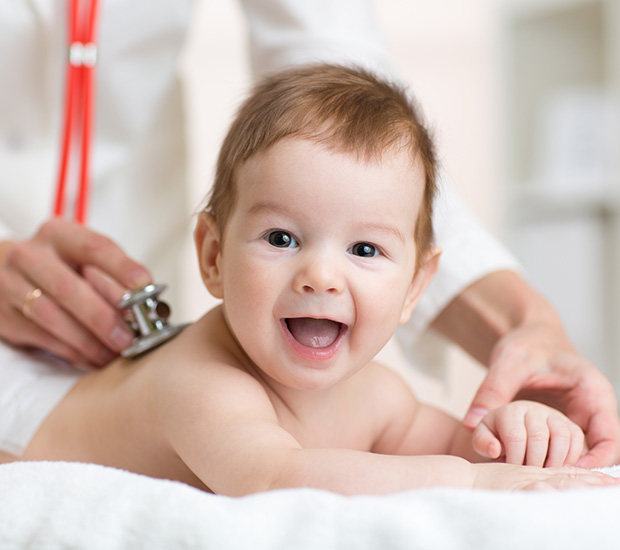 Pediatric services are available at MedOne Urgent Care at St. Augustine in St. Augustine and the surrounding area. Children grow and develop rapidly, so giving them the right care at the right time is critical. Our team will be with your children at every stage of development. This is the case whether the child is healthy or ill.
Call us today at 904-436-1553 and schedule a wellness appointment with our pediatrician.
Benefits of Pediatric Services
A pediatrician at MedOne Urgent Care at St. Augustine is much like a primary care physician for an adult patient. This medical professional is the parents' first choice for care. Parents take children here to provide relief from illnesses and injuries. The pediatrician can also help with emotional, mental or social challenges. Yearly wellness checkups are also crucial from birth until the patient reaches adulthood. A typical wellness appointment may include:
Tracking the child's growth chart, including height and weight
Checking the child's vitals
Assessing typical milestones for the child's age such as walking, speech development, the onset of puberty and more
Following up on issues from previous visits
Treating any illnesses or symptoms of other issues
Nothing should be more important to a parent than their child's health and well-being. Yearly checkups at MedOne Urgent Care at St. Augustine will help the physician spot any concerns. These may include slow growth, learning disabilities, social dysfunctions or general unhealthy conditions. Consistent appointments will establish a good pattern for the patient and the family.
Annual checkups also help the patient stay up to date with immunizations. By visiting our Dr. Edward Lucas regularly, the child can have a higher chance for a good quality of life. When a child gets sick or needs medical attention, it is crucial to seek professional medical treatment as soon as possible. Along with treatment, our team can provide regular checkups to help keep an eye on the child's growth.
We can also track a child's overall health and continue to check for any conditions or symptoms that can impact the child's development. By seeking proper care when a child needs it, our team at MedOne Urgent Care at St. Augustine can help prevent the condition from getting worse.
Visiting an Urgent Care
Parents should take children to our Dr. Edward Lucas each year on or around their birthday for wellness appointments. The physician can also see the child for illnesses such as sore throat, fever, earache, broken bones or sinus infections. We can also help to diagnose the source of the symptoms and recommend the most effective forms of treatment.
At MedOne Urgent Care at St. Augustine, our team will customize the most effective treatment method for the patient's needs. We will build the plan to the child's health since no patient is exactly like another. While we can help with urgent health needs, there may be times to seek the emergency room at a hospital for severe injuries. To determine what a parent/guardian should do, give us a call at 904-436-1553 and we will help provide professional guidance.
Recommendations for a Healthier Lifestyle
While some minor illnesses may seem only to need rest and store-bought medication, it can turn into a serious health issue. What may seem like a regular cold can continue to worsen over time without the proper treatment. We can also make recommendations for parents/guardians to help children live a healthier lifestyle. If we determine the child needs surgery or a different form of medical care, we will refer to a qualified medical professional.
During the initial appointment, no matter the reason for the visit, our team will review the patient's medical history and current condition. After going over the child patient's symptoms, we will conduct various tests before diagnosing them. We will then customize the treatment plan and guide the parents/guardian through the process of helping their child.
It is crucial for the patient to follow the treatment plan and our instructions. If the parents/guardians notice any changes or other issues in the child's condition, they need to call us right away.
Call Us Today
Life can throw a lot of curveballs at people. Children are not immune. Bumps and bruises will occur, as will more severe problems. When parents in St. Augustine need pediatric services, our office is ready to help.
Give us a call today at 904-436-1553 and set up a time to visit with our pediatrician. From regular checkups to mending wounds, we want to give your child the right treatment and care.