When it comes to keeping up on one's regular checkups, it is normally important to plan ahead of time for that annual physical. However, there are always situations in which planning ahead does not help. In other cases, people need regular wellness services but are unable to get an appointment with their primary care physician for several weeks.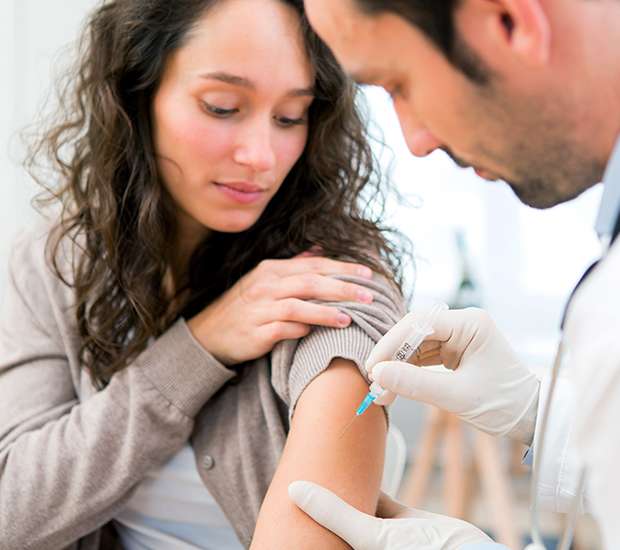 From busy schedules to needing a physical last minute for work or school, we can help provide the wellness services you need.
Wellness Services
One of the key elements for treating illnesses or other health issues is keeping up with regular wellness and health exams. When we conduct a wellness examination, we take a variety of factors about the patient's health into account. These factors include:
The age of the patient
The medical history of the patient
The current condition of the patient
Any lifestyle habits that can influence one's health
One's diet
The amount of exercise the patient gets regularly
Any medications the patient is currently on
People may not realize that various aspects of one's mental health can impact his or her physical health. If people begin to notice symptoms of a health issue or general illness, we can help to identify the source. Instead of relying on over-the-counter medication that only relieves symptoms, we can provide treatment to help address the source of the problem. Wellness services we provide include:
Women's health services
Vaccinations
Physicals
Lab testing
Wellness child visits
STD testing
Staying Ahead of the Game
Preventive care is one of the more effective types of treatment. By being prepared, patients can arm their bodies against some of the more generic illnesses or conditions that run rampant and affect many others throughout the year. Seeking treatment in the early stages of a general illness can also benefit the treatment.
Certain illnesses and conditions can help to stifle a child's growth and lead to other complications down the line. With a wellness child visit, we can help determine if the child is growing up healthy and strong. If we notice anything that may become a more serious problem in the future, then we can recommend various treatment options. We also provide physicals to patients to conduct a general evaluation of the patient's condition.
By doing this, we can identify any health factors that may become a problem later down the line. While adults may assume that only children need physicals, everyone can benefit from a regular checkup at least once a year. It is important to note that some of these more extensive forms of examination may require scheduling an appointment ahead of time or returning for a follow-up appointment after.
Visit Us Today
If you are in a health emergency, call 911. While we treat a variety of conditions, we are not an emergency room at a hospital. If you are in need of treatment or are unsure of what is ailing you, visit our urgent care today. We can help to identify the cause and provide the necessary treatment.